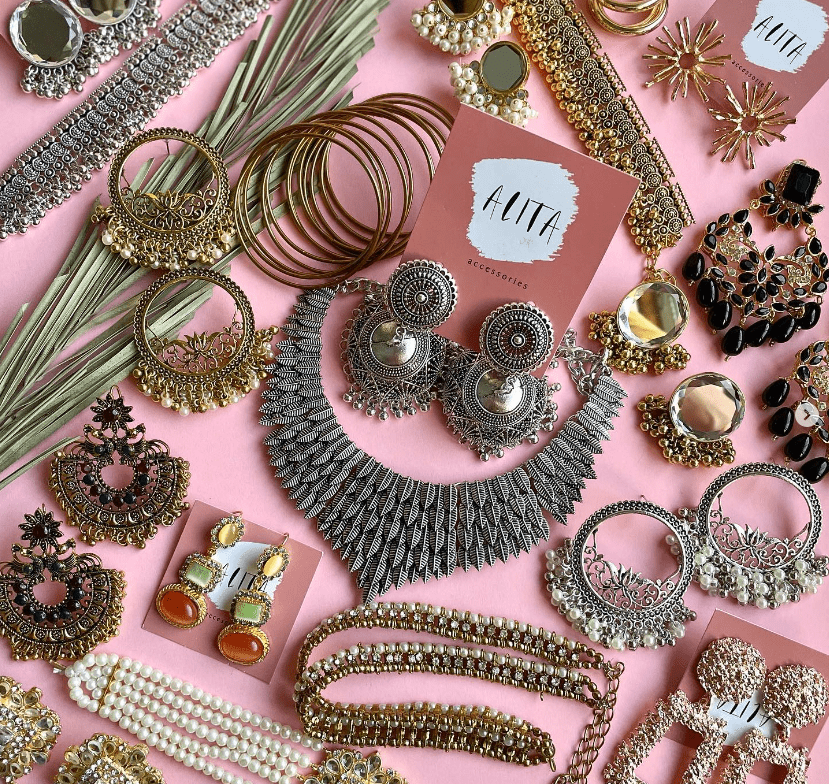 Welcome to Alita Accessories, your ultimate destination for chic and stylish accessories that elevate your look and reflect your individuality. At Alita Accessories, we believe that the right accessory has the power to transform an outfit and make a statement. Explore our curated collection of fashion-forward accessories designed to enhance your personal style and bring out your inner confidence.
Fashion-Forward Designs: Our collection of Alita Accessories features fashion-forward designs that capture the latest trends and reflect the ever-evolving world of style. From statement earrings to layered necklaces, and trendy sunglasses to stylish handbags, our accessories are carefully selected to complement your outfits and keep you ahead of the fashion curve. Discover pieces that effortlessly enhance your style and make a lasting impression.

Versatility and Variety: We understand that style is personal, and everyone has their own unique preferences. That's why our collection offers a wide range of accessories to suit diverse tastes and occasions. Whether you're looking for accessories to complete your casual ensemble, add a touch of sophistication to your formal attire, or make a bold statement, Alita Accessories has something for every style and mood.

Quality and Durability: We believe that accessories should not only be stylish but also built to last. That's why we prioritize quality and craftsmanship in every accessory we offer. From the selection of high-quality materials to the attention to detail in the finishing touches, our accessories are designed to withstand the test of time and be enjoyed for years to come.

Affordability and Accessibility: We believe that great style should be accessible to all. That's why we strive to offer our accessories at affordable prices without compromising on quality or design. We want everyone to have the opportunity to express their personal style and experiment with different looks. Discover affordable accessories that allow you to refresh your style, follow trends, and express your creativity without breaking the bank.

Unforgettable Shopping Experience: At Alita Accessories, we are committed to providing you with an unforgettable shopping experience. Our user-friendly website, secure payment options, and fast shipping ensure that your experience is seamless and enjoyable. We also offer personalized styling tips and recommendations to help you find the perfect accessories that suit your style and preferences.
Explore the world of Alita Accessories and let your style shine through. Discover the perfect accessories that enhance your outfits, express your unique personality, and make a lasting impression. With our curated collection of fashion-forward designs, exceptional quality, and affordable prices, we're here to help you accessorize with confidence and elevate your style to new heights.