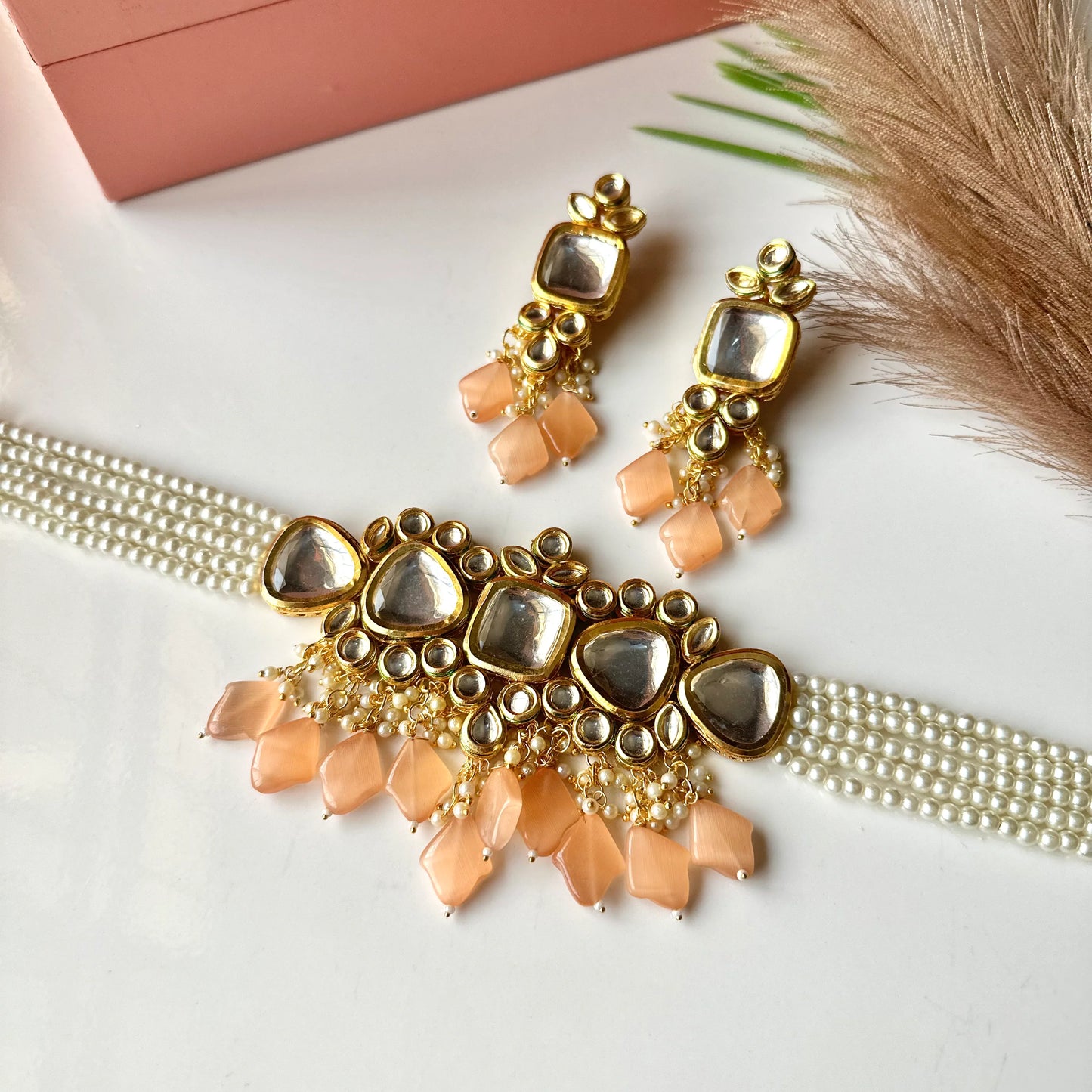 Artificial Bridal Jewellery
Elevate your wedding ensemble with stunning artificial bridal jewellery from alita.pk. Discover a captivating collection of artificial engagement rings, necklaces, earrings, and more. Shop now and add a touch of glamour to your special day with affordable and beautifully crafted pieces.
Introduction:
Every bride deserves to shine on her wedding day, and exquisite bridal jewellery plays a significant role in achieving that perfect look. If you're looking for affordable yet stunning options to adorn yourself on your special day, artificial bridal jewellery is the ideal choice. At alita.pk, we offer a breathtaking collection of artificial bridal jewellery designed to enhance your wedding ensemble while fitting within your budget. Let's explore the world of affordable luxury and discover how artificial jewellery can make your big day even more memorable.
Affordable Elegance: Artificial Engagement Rings Finding the perfect engagement ring doesn't have to break the bank. Our online store features an impressive selection of artificial engagement rings that offer the look of luxury at an affordable price. Crafted with precision and attention to detail, these rings feature high-quality lab-created gemstones, such as cubic zirconia, that sparkle and shine just like their natural counterparts. Explore our range of exquisite designs, including classic solitaires, halo settings, and vintage-inspired styles, and find the ring that symbolizes your eternal love.

Sparkling Necklaces for a Radiant Glow: A beautiful necklace can be the centerpiece of your bridal ensemble, drawing attention to your neckline and enhancing the elegance of your wedding gown. Our collection of artificial bridal necklaces features dazzling designs that incorporate sparkling cubic zirconia, radiant crystals, and intricate metalwork. From delicate pendants to statement-making necklaces, you'll find the perfect piece to elevate your bridal look and make you feel like a radiant bride on your special day.

Earrings that Dazzle and Delight: Complete your bridal look with a pair of stunning artificial earrings that frame your face and add a touch of sparkle to your overall appearance. Our online store offers an array of options, including stud earrings, chandelier earrings, and drop earrings, all meticulously crafted with attention to detail. Choose from designs featuring shimmering cubic zirconia, lustrous pearls, or intricately arranged crystals to find the earrings that perfectly complement your wedding attire.

Bracelets for Graceful Glamour: Don't forget to adorn your wrist with a beautiful bracelet that adds a touch of grace and glamour to your bridal look. Our collection of artificial bridal bracelets offers an exquisite range of styles, from delicate tennis bracelets to bold and statement-making cuffs. Featuring high-quality materials and impeccable craftsmanship, these bracelets will beautifully accentuate your wedding gown and create a cohesive and elegant bridal ensemble.

Embrace Versatility with Mix and Match Options: One of the advantages of artificial bridal jewellery is the versatility it offers. You can mix and match different pieces to create a personalized and unique look that perfectly reflects your style. Experiment with different combinations of engagement rings, necklaces, earrings, and bracelets to curate a bridal ensemble that is as distinctive as you are.
Conclusion:
Artificial bridal jewellery allows you to achieve the bridal look of your dreams without compromising on quality or budget. Explore the exquisite collection of affordable and beautifully crafted artificial bridal jewellery at alita.pk. From engagement rings to necklaces, earrings, and bracelets, each piece is designed to make you feel like a radiant bride on your special day. Shop now and discover the perfect accessories to add a touch of glamour and elegance to your wedding ensemble, creating memories that will last a lifetime.