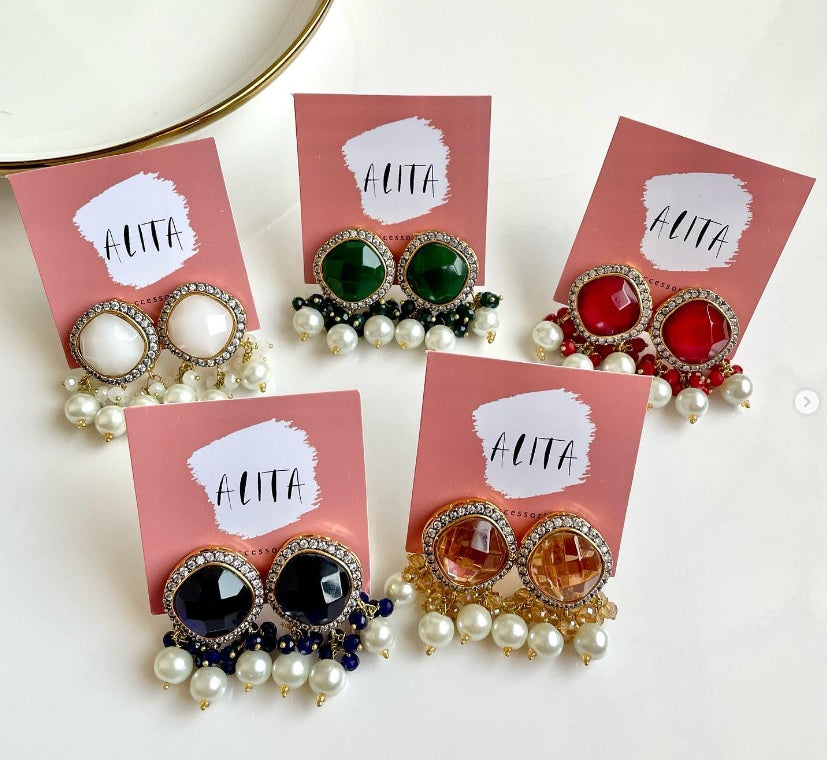 Jewellery Online Pakistan
Welcome to Jewellery Online Pakistan, your one-stop destination for exquisite and authentic Pakistani jewellery. We take pride in offering a diverse collection of jewellery pieces that celebrate the rich cultural heritage and craftsmanship of Pakistan. Explore our curated selection and immerse yourself in the beauty and elegance of Pakistani jewellery.
Authentic Pakistani Designs: Our collection showcases a wide range of authentic Pakistani jewellery designs, each reflecting the distinct regional aesthetics and traditional craftsmanship of Pakistan. From intricately designed jhumkas to statement necklaces, elegant bangles to intricately crafted rings, our jewellery captures the essence of Pakistani artistry and heritage. Experience the beauty of Pakistani jewellery and adorn yourself with pieces that exude grace and elegance.

Craftsmanship and Quality: We are committed to offering jewellery pieces of the highest quality. Our collection is carefully crafted by skilled artisans who possess a deep understanding of traditional techniques and pay meticulous attention to detail. We use premium materials, including precious metals and gemstones, ensuring that each piece is a true work of art. When you choose Jewellery Online Pakistan, you can be confident in the quality and craftsmanship of your purchase.

Cultural Significance: Pakistani jewellery carries rich cultural significance, with each piece telling a unique story. Our collection represents the diverse cultural heritage of Pakistan, encompassing jewellery styles from different regions and communities. From the vibrant and colorful motifs of Sindhi jewellery to the intricate filigree work of Balochi designs, our collection allows you to explore the cultural tapestry of Pakistan through jewellery.

Convenience of Online Shopping: We understand the importance of convenience in your shopping experience. That's why our website provides a user-friendly interface that allows you to browse our collection with ease. Detailed product descriptions and high-resolution images enable you to examine the intricate details of each piece before making a purchase. With secure payment options and reliable shipping, we ensure that your jewellery reaches you safely and efficiently.

Customer Satisfaction: At Jewellery Online Pakistan, we prioritize customer satisfaction. Our dedicated customer support team is here to assist you with any inquiries or concerns you may have. We are committed to providing a seamless shopping experience and building lasting relationships with our customers. Your satisfaction is our utmost priority, and we strive to exceed your expectations at every step of your journey.
Embrace the beauty of Pakistani jewellery with Jewellery Online Pakistan. Discover the craftsmanship, cultural significance, and timeless elegance that make Pakistani jewellery truly remarkable. Whether you're looking for a piece to complete a special occasion ensemble or want to add a touch of elegance to your everyday style, our collection offers a treasure trove of options. Explore our selection and find the perfect piece to celebrate your unique style and embrace the beauty of Pakistani jewellery.