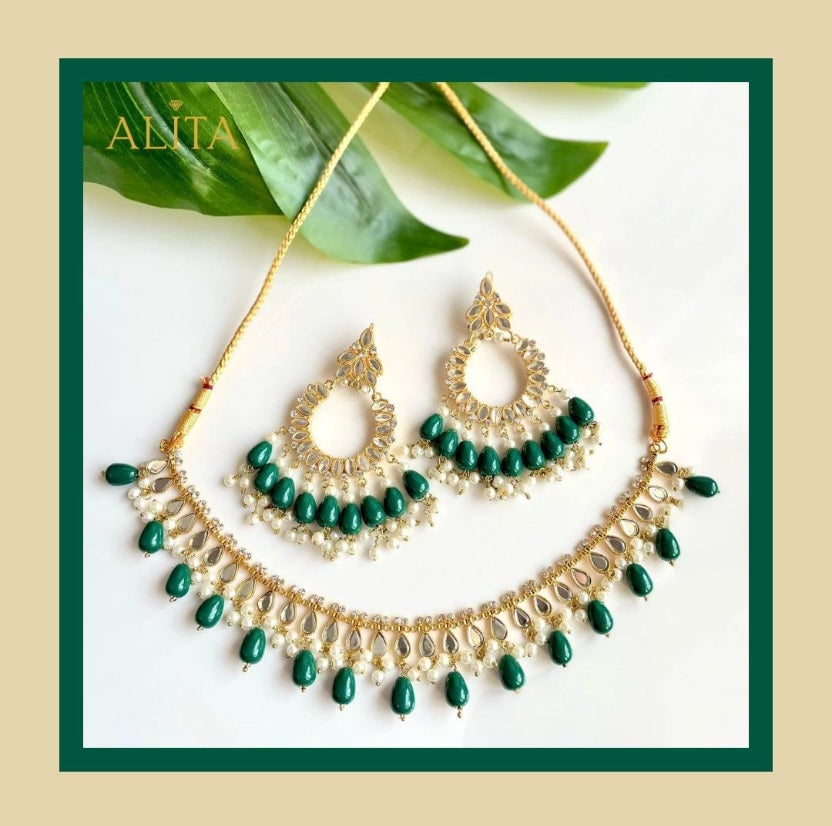 Welcome to our online jewelry store, your gateway to the mesmerizing world of jewelry in Pakistan. Immerse yourself in the rich cultural heritage, exquisite craftsmanship, and timeless elegance that define Pakistani jewelry. Discover our curated collection of stunning pieces, each a testament to the artistry and beauty that flourishes in this captivating nation.
Celebrate the Rich Cultural Heritage
Jewelry in Pakistan is deeply rooted in its cultural heritage and traditions. Each piece tells a story, reflecting the history, craftsmanship, and regional influences of this vibrant nation. From the regal allure of Kundan and Meenakari to the intricate designs of Jhumkas and Polki, Pakistani jewelry is a celebration of artistry, symbolism, and the wearer's individuality.
Elegance for Every Occasion
Our collection offers elegance for every occasion, from festive celebrations to everyday adornment. Whether you're looking for statement necklaces to make a grand entrance, delicate earrings to add a touch of charm, or exquisite bracelets and rings to mark a special moment, our jewelry is designed to make you feel confident and beautiful.
Impeccable Craftsmanship and Attention to Detail
At our online jewelry store, we take pride in delivering impeccable craftsmanship and attention to detail. Each piece is crafted with utmost care by skilled artisans who have mastered the art of jewelry-making. The result is jewelry that boasts intricate designs, precise settings, and a level of craftsmanship that is truly awe-inspiring.
Discover Your Signature Style
Explore the versatility of Pakistani jewelry and find your signature style. Our collection features a diverse range of designs, from traditional to contemporary, classic to modern, catering to every taste. Whether you're drawn to the timeless elegance of vintage-inspired pieces or the chic allure of minimalist designs, our jewelry allows you to express your unique style.