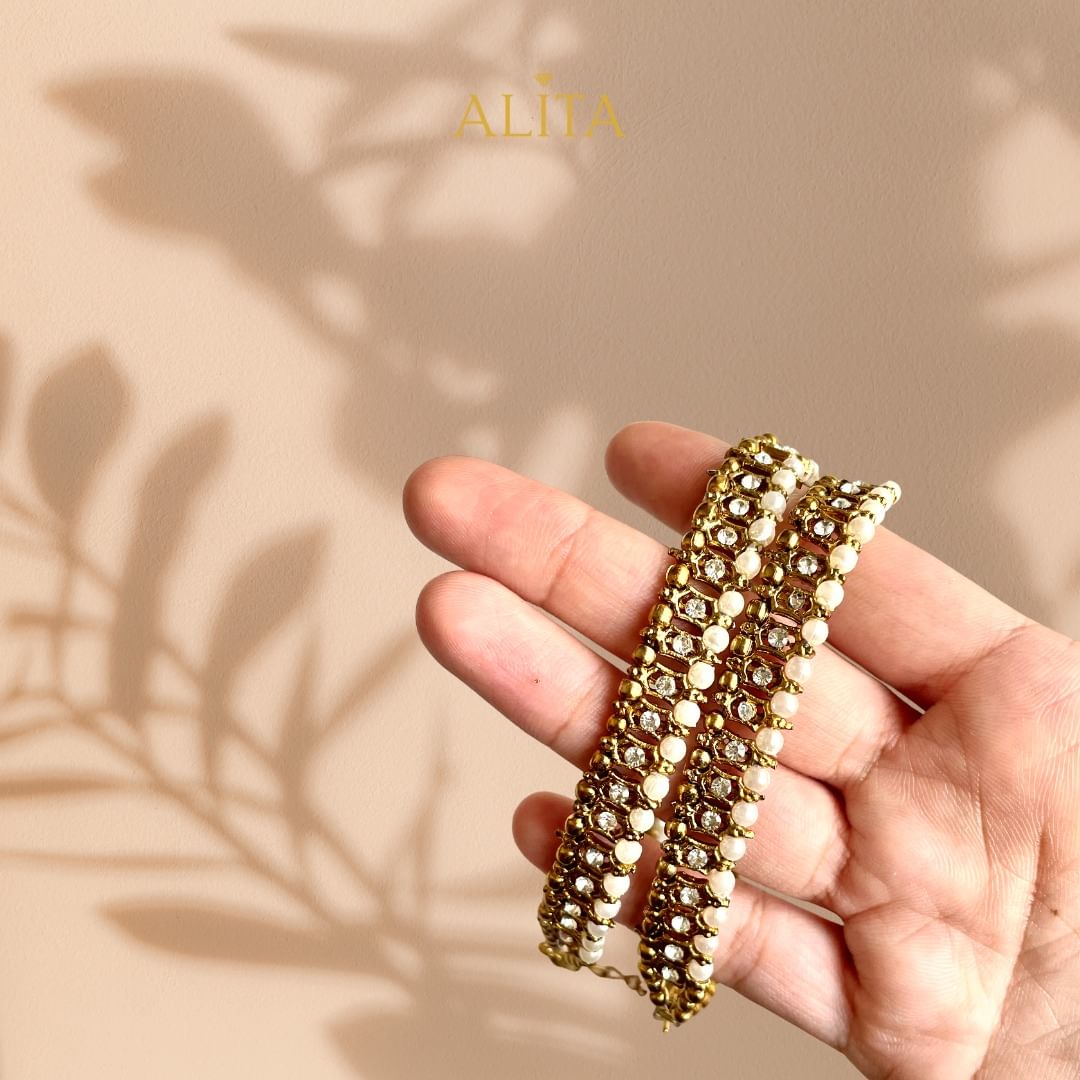 Online Jewellery Pakistan
Welcome to our online jewellery store, your premier destination for exploring the world of exquisite jewellery in Pakistan. Immerse yourself in the charm and allure of our curated collection, featuring the finest designs, exceptional craftsmanship, and a touch of elegance. Discover the perfect piece that resonates with your style and celebrates the beauty of Pakistani jewellery.
Celebrating Pakistani Craftsmanship
Our collection is a celebration of Pakistani craftsmanship, showcasing the rich heritage and diversity of jewellery designs from different regions. From the regal artistry of Kundan and Meenakari to the intricate motifs of Polki and the contemporary chic of modern pieces, our online jewellery store brings you the very best of Pakistani craftsmanship.
Elegance for Every Occasion
Whether it's a wedding, a festival, or a special celebration, our collection offers elegance for every occasion. Choose from an array of captivating necklaces, stunning earrings, graceful bracelets, and exquisite rings to elevate your style and add a touch of glamour to your ensemble.
Quality Assured
We take pride in offering jewellery of the highest quality. Each piece in our collection is crafted with precision and care, using premium materials and expert techniques to ensure durability and timeless beauty. Our commitment to quality ensures that your online jewellery shopping experience with us is nothing short of exceptional.
Convenience at Your Fingertips
Experience the convenience of online jewellery shopping in Pakistan with our user-friendly platform. Browse through our collection with ease, and enjoy detailed product descriptions and high-resolution images to help you make informed choices. With secure payment options and reliable delivery, your chosen jewellery will be delivered to your doorstep hassle-free.
Embrace the elegance of Pakistani jewellery through our online store. Our collection is designed to make you feel extraordinary and celebrate the artistry that lies at the heart of Pakistani heritage.