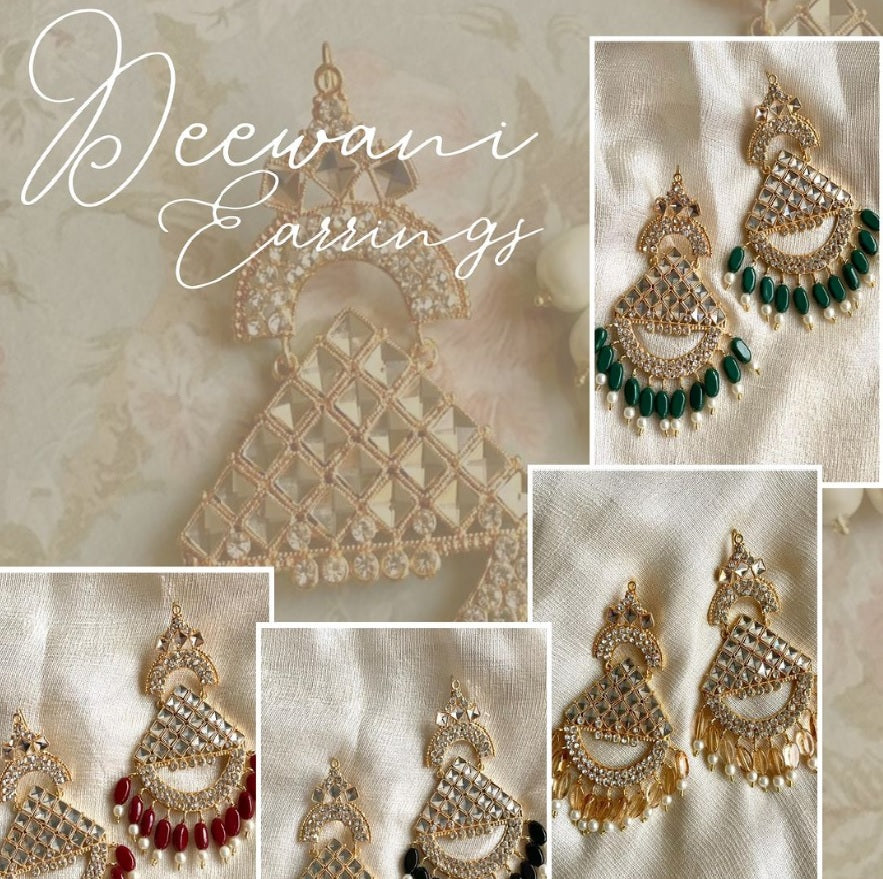 Pakistani Jewellery Online Shopping
Welcome to our online jewelry store, your ultimate destination for Pakistani jewelry online shopping. Immerse yourself in the beauty and allure of traditional Pakistani designs, handcrafted with precision and infused with cultural heritage. At alita.pk, we are dedicated to bringing you a curated collection of exquisite Pakistani jewelry that celebrates the artistry and elegance of this rich cultural heritage.
Traditional Pakistani Designs

: Our online store showcases a diverse range of traditional Pakistani jewelry designs that pay homage to the country's vibrant cultural heritage. From intricately crafted `jhumkas to ornate chokers, statement necklaces, and intricate bangles, our collection represents the intricate craftsmanship and timeless beauty that Pakistani jewelry is renowned for.

Rich Cultural Heritage

: Pakistani jewelry is steeped in history, traditions, and symbolism. Each piece tells a story and reflects the customs and heritage of different regions within Pakistan. Our collection features jewelry styles from various provinces, allowing you to explore the unique aesthetics and cultural significance of Pakistani jewelry.

Superior Craftsmanship

: We collaborate with skilled artisans who specialize in Pakistani jewelry, ensuring that every piece is crafted with meticulous attention to detail. Our artisans employ traditional techniques and handcraft each piece to perfection, resulting in jewelry that embodies the highest standards of craftsmanship. When you shop with us, you can be confident in the authenticity and quality of each piece.

Variety of Options

: Our online store offers a wide variety of Pakistani jewelry options to cater to different tastes and occasions. Whether you're looking for bridal jewelry sets, festive statement pieces, or everyday wear, our collection has something for everyone. With a range of materials, designs, and price points, you can find the perfect piece that aligns with your style and preferences.

The Convenience of Online Shopping

: Our user-friendly online platform provides a seamless and convenient shopping experience. Browse through our collection, explore detailed product descriptions, and view high-resolution images to make an informed choice. With secure payment options and reliable shipping, we ensure that your Pakistani jewelry reaches you safely and efficiently.
Embark on a journey of Pakistani jewelry online shopping at alita.pk. Discover the exquisite craftsmanship, cultural richness, and timeless elegance that Pakistani jewelry has to offer. From traditional designs to contemporary adaptations, our collection showcases the beauty of this art form. Indulge in the allure of Pakistani jewelry and adorn yourself with pieces that reflect the splendor and grace of this magnificent culture.