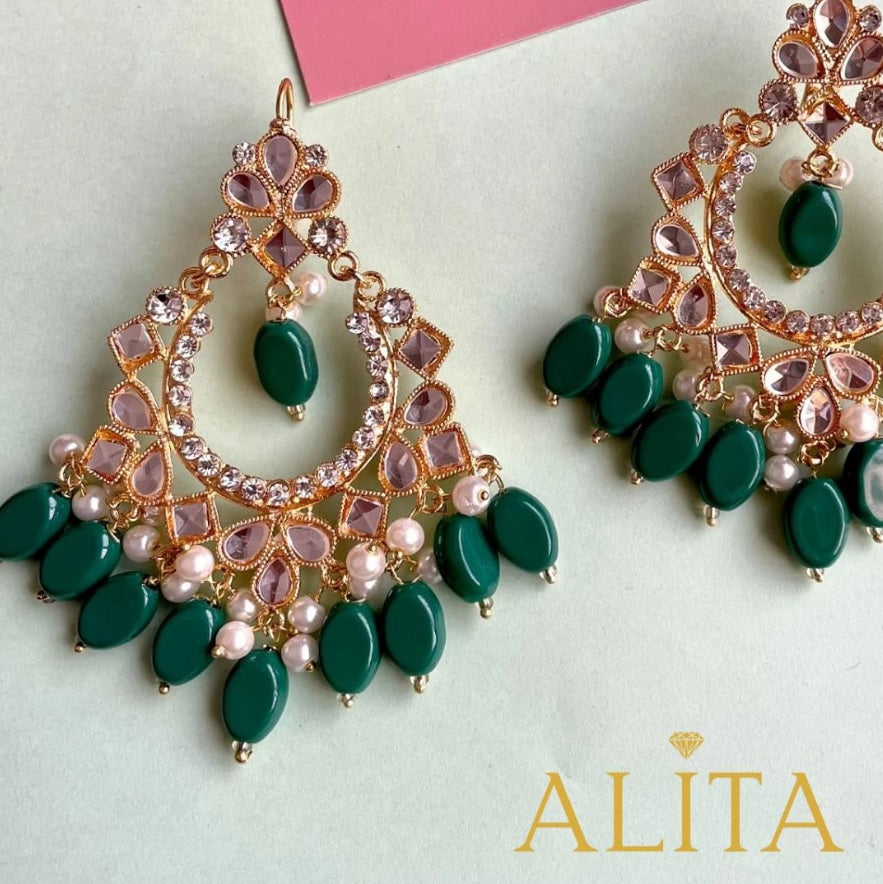 Welcome to our online jewelry store, where you can immerse yourself in the timeless beauty of Pakistani jewellery. Our collection celebrates the rich cultural heritage, intricate craftsmanship, and artistic finesse that define the jewelry traditions of Pakistan. Explore our carefully curated selection of exquisite pieces, each a masterpiece that reflects the essence of Pakistani artistry.
Celebrating Cultural Diversity
Pakistani jewellery is a celebration of the country's cultural diversity, each region contributing unique designs and motifs. From the grandeur of Kundan and Meenakari from the Mughal era to the vivid colors of Sindhi and Balochi jewellery, each piece is a work of art that tells a captivating story of Pakistan's heritage and history.
Timeless Elegance for Every Occasion
Our collection offers timeless elegance for every occasion. Whether you're attending a wedding, a festive celebration, or seeking to add a touch of sophistication to your daily attire, our Pakistani jewellery has the perfect piece to complement your style. From statement necklaces to intricate earrings and bangles, each piece exudes grace and allure.
Exquisite Craftsmanship and Attention to Detail
At our online jewelry store, we prioritize impeccable craftsmanship and attention to detail. Each piece is meticulously crafted by skilled artisans, who bring years of expertise and passion to their work. The result is jewellery that boasts intricate designs, precise settings, and a level of artistry that is truly remarkable.
Embrace the Legacy of Pakistani Jewellery
Indulge in the beauty and allure of Pakistani jewellery as you explore our collection. Each piece embodies the legacy of generations of skilled craftsmen, whose artistry has been passed down through time. Embrace the heritage of Pakistani jewellery and wear a piece that not only enhances your elegance but also represents a piece of the country's cultural heritage.