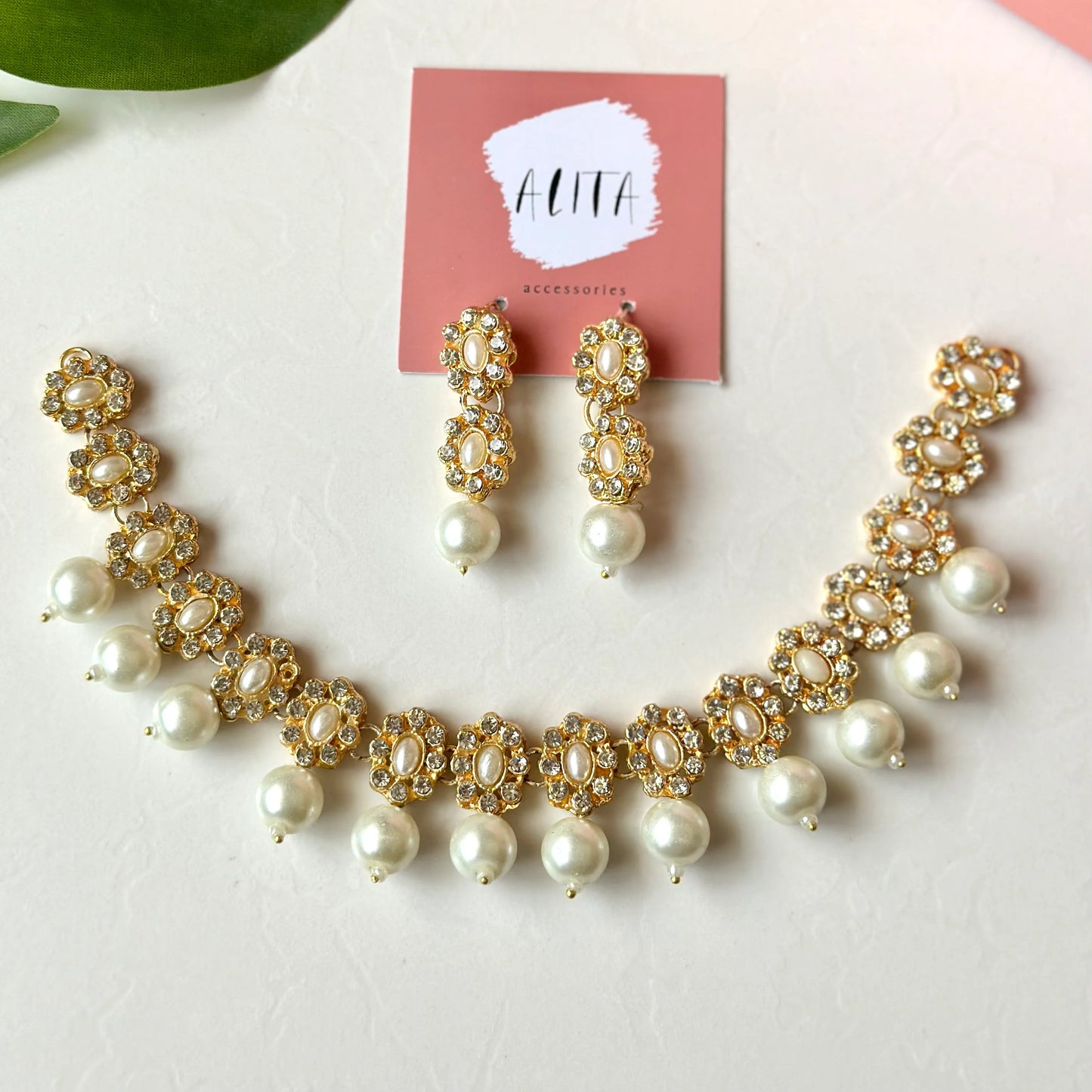 Elevate your bridal ensemble with stunning online bridal jewellery from alita.pk. Explore our handcrafted collection of engagement rings, necklaces, earrings, and more. Shop now and make your wedding day shine with elegance and beauty.
Introduction:
Planning a wedding involves numerous decisions, and one of the most crucial ones is choosing the perfect bridal jewellery. With the convenience and endless options offered by online shopping, finding exquisite pieces to adorn yourself on your special day has become easier than ever. At alita.pk, we bring you an exceptional collection of online bridal jewellery designed to complement your wedding ensemble and make you feel like the radiant bride you deserve to be.
Discover Your Dream Engagement Ring: Begin your journey to happily ever after with the perfect engagement ring. Our online store offers a captivating selection of diamond engagement rings that exude brilliance and timeless beauty. Whether you prefer classic solitaires, vintage-inspired designs, or modern halo settings, our collection has the ideal ring to symbolize your love and commitment.

Adorn Your Neck with Elegance: Enhance the grace of your wedding gown with a mesmerizing necklace that draws attention to your neckline. From delicate pendant necklaces to dazzling statement pieces, our online bridal jewellery range features an array of designs to suit your style and preferences. Choose from lustrous pearls, shimmering diamonds, or intricate gemstone creations to find the necklace that perfectly complements your wedding attire.

Frame Your Face with Sparkling Earrings: Every detail matters on your big day, and choosing the right earrings can elevate your bridal look to new heights. Our online store offers an extensive collection of earrings, ranging from elegant studs to glamorous chandeliers. Whether you prefer the brilliance of diamonds, the sophistication of pearls, or the vibrant hues of gemstones, our earrings will add a touch of sparkle and refinement to your wedding ensemble.

Complete Your Look with Stunning Bracelets: Add a touch of glamour to your wrist with a captivating bracelet that completes your bridal look. Our online collection of bridal bracelets features intricate designs crafted with meticulous attention to detail. From delicate tennis bracelets to bold bangles, you'll find the perfect piece to express your personal style and create a cohesive look that ties your bridal jewellery together flawlessly.

Customization Options for Personalized Perfection: We understand that every bride is unique, and your bridal jewellery should reflect your individuality. At alita.pk, we offer customization options that allow you to create a one-of-a-kind piece that truly represents your style and personality. Our expert artisans will work closely with you to bring your vision to life, ensuring that your online bridal jewellery is as unique and special as you are.
Conclusion:
Your wedding day is a celebration of love and unity, and your bridal jewellery should be a reflection of that joyous occasion. Explore our exquisite collection of online bridal jewellery at alita.pk, and let us help you find the perfect pieces to make your wedding day shine with elegance and beauty. From engagement rings to necklaces, earrings, and bracelets, our curated selection ensures that you'll find the ideal accessories to enhance your bridal ensemble and create lasting memories of your special day. Shop now and embark on a journey of timeless beauty and exquisite craftsmanship.