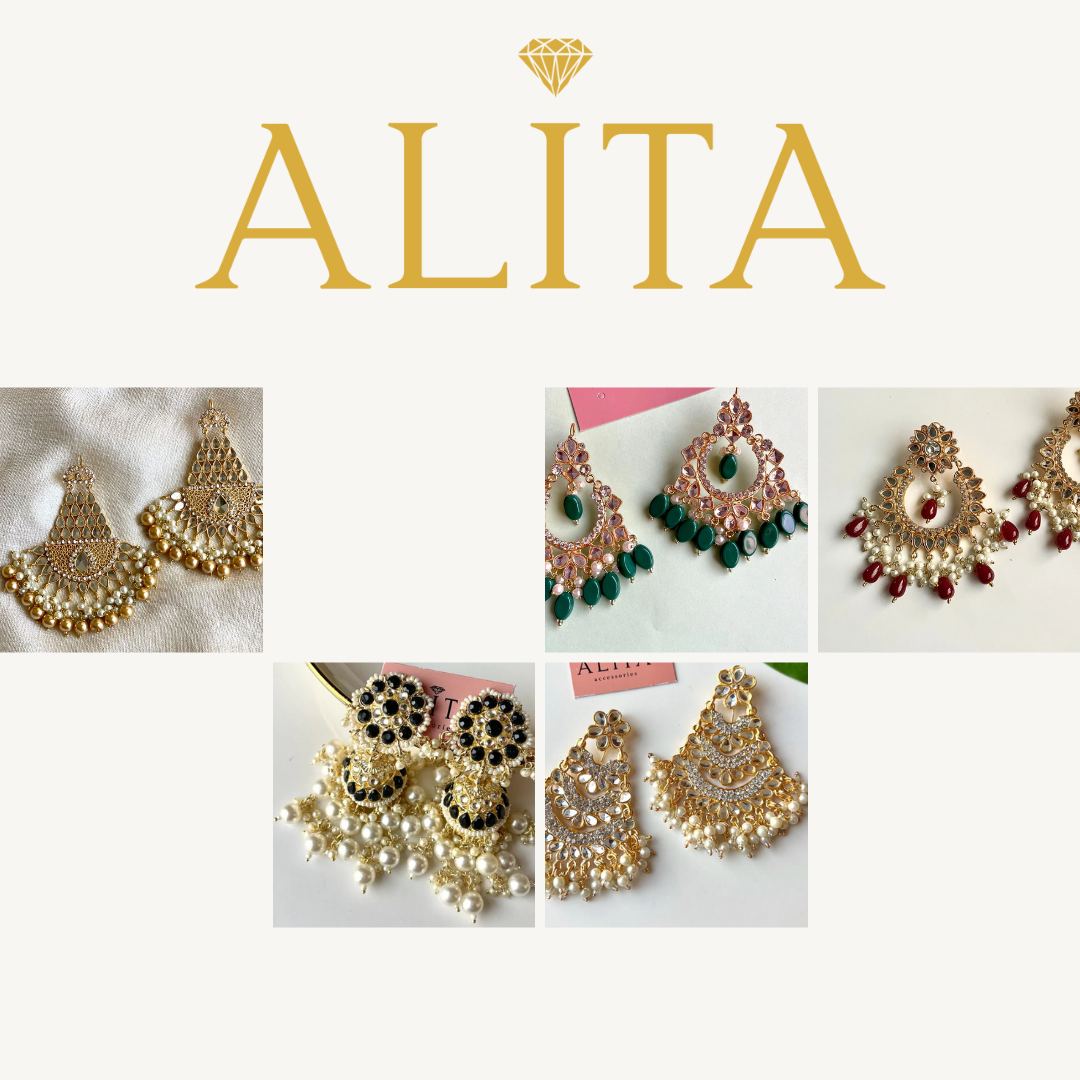 Top online store for Pakistani Artificial jewelry in 2023
Discover the latest and most fashionable Pakistani artificial jewelry at our top online Alita.pk store. Shop now for high-quality and affordable pieces in 2023.
Every lady either young or old wants to wear jewelry. Every woman wears Artificial jewelry on any occasion even if it is a wedding or a part of a family gathering. It becomes a tradition for ladies to wear it. There are different styles of jewelry. Some ladies wanted to wear gold jewelry others wanted to wear artificial as well. We require a few distinctive and lovely pieces for every new occasion. As a result, Pakistan has a large number of jewelry brands that provide a wide range of different price ranges and types.
Best artificial jewelry set designs 2023 in Pakistan
 Artificial jewelry is easy to carry because women can wear it on regular basis without any fear of losing it. So, here we wanted to introduce you to a website from where you can get the best-imitated jewelry of different and unique styles at reasonable prices Alita.pk beside this we are also present at a store in Emporium Mall. Alita Accessories is a flagship artificial jewelry store based in Emporium Mall Johar Town Lahore. We have 5000+ positive reviews in our customer base." beside of this we also present at a store at Emporium Mall.  You can get the jewelry of your own choice either from the website or either from the store.

Benefits of artificial jewelry
There are many benefits of wearing this kind of jewelry:
Price
The relative affordability of the jewelry pieces is the main benefit of wearing non-natural jewelry. Jewellery lovers try to purchase various types of non-natural jewelry for themselves due to the price. They can purchase any type of jewelry, including earrings, a necklace, and bangles, for a fair price.
Versatility
Because non-natural jewelry is so adaptable, it can be worn at any time of day and for any occasion. One can also match their collection of jewelry to their outfit by having a wide variety of this jewelry. Since each type of imitation jewelry is unique, the buyer can choose the jewelry of their own choice and style.
Long-lasting
The durability and versatility of reproduction jewelry make it a good choice for many different occasions. Since it is made of copper or brass and is completely covered in high gold polish, imitation jewelry can be worn for a very long time. This helps to increase its durability and gives it a more long-lasting finish.
Variety
The majority of women try to purchase jewelry because they want to own pieces of various styles and designs. Therefore, they frequently choose simulated jewelry, which comes in a variety of styles and designs and can be worn by matching with the outfits to any formal occasion as well as the workplace. You can choose from a wide selection of imitation jewelry, including bangles, bracelets, necklaces, and tops.
Safety
Wearing non-natural jewelry rather than real jewelry like gold will make you feel safer. When traveling a distance to attend a special event, it is best to choose mock jewelry because you will feel secure while wearing it and can participate in the event without restriction. Make sure your wardrobe contains a variety of this jewelry.
Jewellery Checklist:
The best and leading brand, Alita. pk offers the finest artificial jewelry at incredibly low costs. We have a long history in this field. We are providing incredibly exquisite service throughout Pakistan. The following is a list of the jewelry that each woman needs to own:
Earrings
Earrings are the most beautiful part of jewelry. Any lady never forgets to wear earrings on any occasion because the earrings enhance their beauty.


Headwear
Headwear is used traditionally on many occasions like weddings or festivals. It includes the bindiya and jhumar etc. They look incredible.


Handwear
Handwear is also one of the most important parts of jewelry. It enriches the beauty of your hands.


Bangles
Bangles are the most attractive part of jewelry. Every woman wants to bring them and add them to their collections.


Necklace
Although the necklace is not exactly a casual product, it can be worn on several different occasions, including parties and other events. Considering that chains are too comfortable and can be worn without regard to an occasion, it is just a little above the chain. Necklaces, on the other hand, are for special occasions or parties.


Anklets
Your shoes are the first thing people notice about you, so you should pay attention to them as well. Anklets enhance your overall appearance and make it noticeably more alluring.


Conclusion
As we came to know about the diversity of artificial jewelry. There are different styles and designs of jewelry with a lot of benefits. Our website and store help you to find the best jewelry ever. Go and visit our website to get advantages alita.pk .